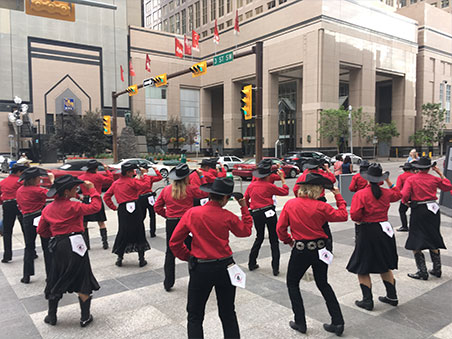 Social Dances
Chinook Country Line Dancers have many opportunities year round to dance socially. With Calgary's country history and the popularity of all genres of music, we are always ready to kick up our Country and put on an exciting show! CC is all about fun, social & fitness.
This has been my 2nd season with CC and I love it all, I am really looking forward to Spring - thank you for all your hard work.
I've always loved dancing and when I was finally able to join your dancing school I knew that was it for me. No more looking around. You don't realize how much this has helped me emotionally and also health wise. Now I have another family and new friends. Makes me smile and tear up! Jill W.
Thank you CC for making my season - you truly are a gift - it's an honour to be a part of your amazing school. Linda