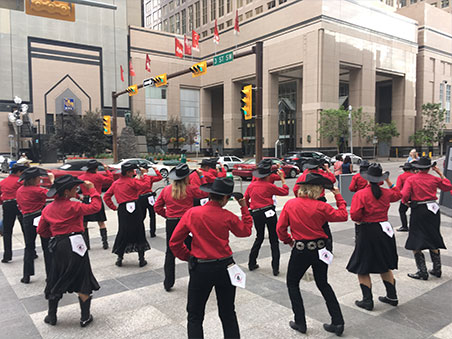 Testimonials
Check out what our CC family say about our Dance Studio:
I am so lucky to be a part of such an amazing group and able to share in a mutual love of music, dance, friendship and support. Thank you so much for providing this amazing opportunity. I love every minute of our dance classes, truly a highlight of my week. BH
Thank you for making the classes so much fun and more importantly for being a fantastic dance teacher. Denise
I've always loved dancing and when I was finally able to join your dancing school I knew that was it for me. No more looking around. You don't realize how much this has helped me emotionally and also health wise. Now I have another family and new friends. Makes me smile and tear up! Jill W.
I can't say enough about how wonderful, uplifting, inspiring and fun it is! It's such a welcoming atmposphere and they make sure that everyone feels important and supported no matter Beginner to Advanced. This carries through and creates a wonderful energy and sense of community to which I am thrilled to be a part! Janice
Love this Dance group, so happy I found my happiness. I regret not finding this team sooner. Thank you for pushing my limits and making me feel young and vibriant again. You have excellence all around. Kim
I loved the Stampede dancing energy last Summer which says a lot considering I was just beginning my performing experience. Our Beginner group has sure come a long way since then; thanks for all your energy and encouragement. Moments like this I am reminded of how special your school is to me and what a difference you have made in my life!!! Chris