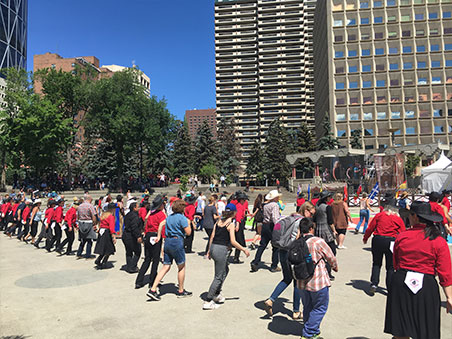 Dance Classes
Join our beautiful Dance Studio and learn how to dance.
Great activity to do with friends, call to register for Winter 2023!
Chinook Country Dance Studio, it's a super fun place to learn and enjoy modern dancing. Our school year begins in September and continues into Winter and Spring. Our dance classes are designed for adults of all ages, men and women and we offer many levels of dance. We also have a Professional Performing Troupe you can join.
Chinook Country Dance Studio provides a warm, friendly, safe and respectful environment, no abuse of any kind will be tolerated towards instructors or members.
Modern Dance & Line Dance: classes for all ages!