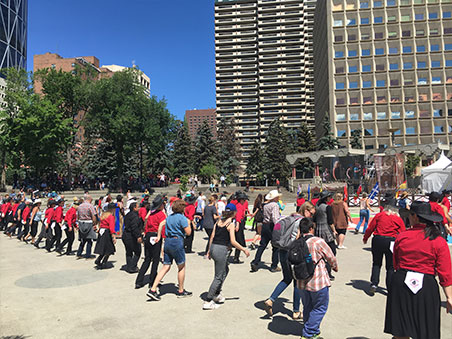 Classes
Fall registration now open - sign up and don't miss the fun!
Join Chinook Country Dance School, it's a fun place to learn and enjoy modern dancing. Twelve once-a-week classes (one hour each) are held from September to the end of November and from January to the end of March. Followed by our Spring season that runs from April to June. Our dance classes are designed for adults of all ages and we offer all levels of dance. We also have a Performing Troupe you can join and performing is optional.
Chinook Country Dance Studio provides a warm, friendly, safe and respectful environment, no abuse of any kind will be tolerated towards instructors or members.
Modern Dance & Line Dance Classes are held in two locations in Calgary:
STRATHCONA COMMUNITY HALL
277 Strathcona Drive S.W. on Tuesday Evenings
and
CEDARBRAE COMMUNITY CENTRE
11024 Oakfield Drive S.W. on Thursday Evenings