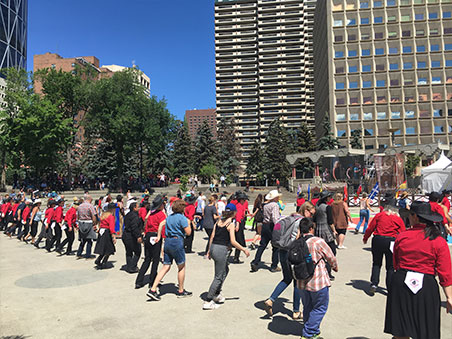 Classes
Classes are for adults of all ages who want to learn how to dance and most of all stay young!
Join Chinook Country Dance School, it's a fun place to learn and enjoy modern dancing. Our 3 month season begins in September and it's a continuous school year followed by our Winter classes in January. Spring will follow in April for 3 months.. Our dance classes are designed for adults of all ages men and women and we offer all levels of dance. We also have a Professional Performing Troupe you can join and performing is optional.
Chinook Country Dance Studio provides a warm, friendly, safe and respectful environment, no abuse of any kind will be tolerated towards instructors or members.
Modern Dance & Line Dance Classes are held in two locations in Calgary:
STRATHCONA COMMUNITY HALL
277 Strathcona Drive S.W. on Tuesday Evenings
and
CEDARBRAE COMMUNITY CENTRE
11024 Oakfield Drive S.W. on Thursday Evenings