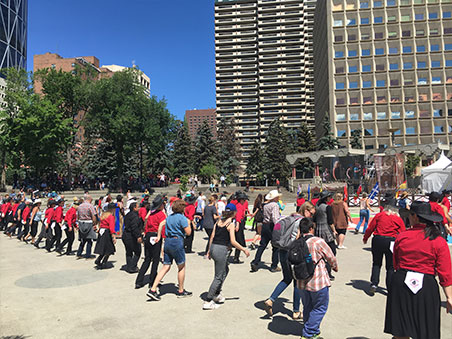 Dance Classes
We are excited to return to our dance studio for Fall 2020!
We have health safety guidelines to keep you safe.
Cheers to a fabulous dance season!!
Chinook Country Dance Studio, it's a super fun place to learn and enjoy modern dancing. Our school year begins in September and continues into Winter and Spring. Our dance classes are designed for adults of all ages men and women and we offer many levels of dance. No dance experience required.
Chinook Country Dance Studio provides a warm, friendly, safe and respectful environment, no abuse of any kind will be tolerated towards instructors or members.
Modern Dance & Line Dance: classes for all ages!
STRATHCONA COMMUNITY HALL
277 Strathcona Drive S.W. on Tuesday Evenings
and
CEDARBRAE COMMUNITY CENTRE
11024 Oakfield Drive S.W. on Thursday Evenings